Daimler AG
Die Niederlassung Aachen versucht's mal wieder inhouse? Sparen? Zeitdruck?
Ein paar Fotos des aktuellen Flyers:The Mercedes Benz Garage in Aachen tries on its own? What for?
Photos taken of the actual flyer: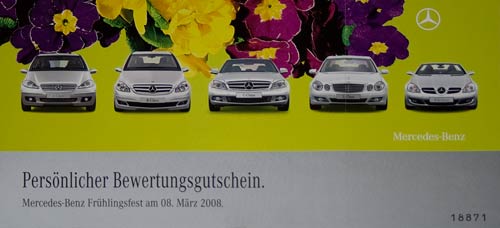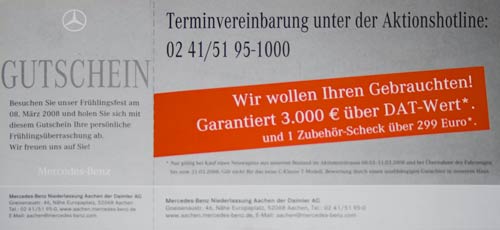 80% soll die gute »Corporate A light« verzerrt werden – nicht 73%. Wobei hier einfach das Gesamtbild unglücklich ist und sicher nicht mit dem Haus CD konform.